Memorial day we had one of my wife's coworkers and her children over to use our pool. I was inside working with one of our international students. Twice I looked outside to see how everyone was doing and by chance both times the preschooler had no clothes on. Later that evening we were at the house of the coworker and I flippantly teased her asking her if her kids were skinny dipping since both times I looked out I saw bare bottoms.
I thought I was being funny. But my wife's coworker did not laugh. Instead she sighed and told me she was very, very sorry that happened. I instantly felt bad and instead of risking my making it worse I went on to another subject. But I would like to set the record straight.

Friends worth having know that children will be childish!
Helping my wife to raise 4 kids I remember.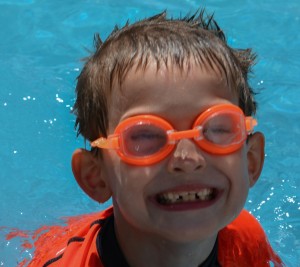 They have to go potty when they are swimming and when you have to watch another one in the water that means taking their suit off outside so they can go by themselves.
Kids make messes when they eat.
Kids accidentally break things.
They have stains on their clothes (at least if they are normal.)
Kids say outrageous things.
Kids don't always follow the rules.
Little humans are not big humans.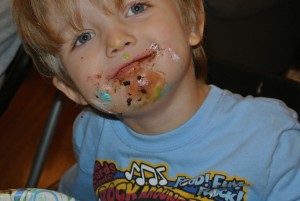 Seriously, most people really do understand. So to all the moms out there, I apologize for those of us who are insensitive and tease you about your child being childish. I am sorry. I really do get it. And it is OK for your child to be childish!
Love your little ones. My youngest is 24 and getting married next month. Really, these days won't last long. Enjoy them.
May God bless you in your very important job as mother!
Mark