Maybe it was the bloody nose, the torn skirt, the vomit on the bed or the bowl of cereal that crashed to the floor. Come to think of it, it could have been the tenth time he peed his pants, or the day she cut her beautiful hair. How about the bloody knee complete with horrific screaming or the endless boogers from the worst cold you have ever seen? Was it his experiment to see if chocolate bars really worked on the wall like a marker? Or the week you did not sleep because one by one all three kids got sick and needed you – all – night – long! Yeah, it could be the fighting between siblings or the refusal to do homework. Actually it could even be the daily whining about what is for dinner or the evening you run out of pullups and because she has been dry for a week you go for it only to find a wet bed in the morning when you are already a few days behind on the laundry. Who knows what it was, but somehow, some way this whole parenting thing became a chore. Not just any chore, but a very big, demanding, exhausting chore.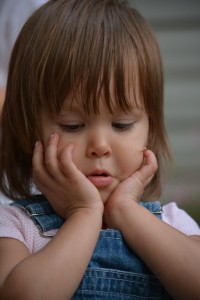 Deep down inside however, you see glimmers of hope. That beautiful smile. The sticky kiss and "I love you." A moment or two of watching those mini rivals play together like little angels. A success here and there to keep your spirits up even if just a bit.
If you desire to get perspective and increase the "joy" of parenting despite the hard work, you can! What you really need is some time. Time away from your kids. Time to abide in God's word. Time to close your eyes and think. Maybe a walk alone or the opportunity to indulge in a good book. For that matter, to indulge in a worthless book! Perhaps you are looking for some time to date your spouse or even get away for an evening or overnight.
To help get some perspective and hopefully return to the joy of parenting you need some time without your precious kids. But how can you get that time? Here are some alternative ideas to the typical babysitter to get some time for yourself.
Have the Same Morning "Rest" Time Each Day
Get all your children to stay in their rooms for a set amount of time each morning. I suggest you limit screen time in general, but allow 30 minutes for the older children during rest time. Teach your children not to call for you and if you have a difficult toddler get a good gate or door lock.
Set Waking, Napping and Bedtime Schedules to Work Together
I know every child is different, but sleep time schedules can be learned! If you want some time in the evening, you will have to determine when your children get up, take naps and go to bed. If you can't figure out how to do this, ask a veteran mom who has more than 3 kids and see how she did it!
Work With Your Spouse for Regular Mom and Dad Evenings Out
Sure, you and your spouse watch the kids when the other has evening obligations. But what about a regular mental health evening out? Seriously consider it.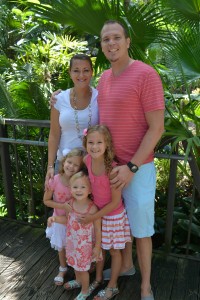 Use Your Parents Wisely
If you or your spouse's parents live nearby try to avoid using them as a free babysitter and instead see if they can come on a regular basis. Work together to see if you can have some "time alone" during their visits.
Kid Swap for an Afternoon
This is helpful for families with children not yet in school. If you have a close friend whose children are similar in age to yours, then ask if you can take their children for an afternoon and later if she can take yours.
Find an Older Couple in Your Church
If your parents are not local don't despair. My wife and I have watched some friends children so they can go on dates. We even "spoil" the kids just a bit. So look around your church and see if there is a trustworthy couple who are about to or have become empty nesters and see if they would be willing to help out every once and awhile.
Help Your Church Organize a Mom's Morning Out Co-Op
See if your church's children's ministry is willing to organize a co-op for moms.
Exchange Your Talent For Babysitting Services
Are you great at scrapbooking or photography or some other talent? But did you give it up when you had kids? Consider returning to it in one of two ways. First, you can offer your talent to another family in exchange for their watching your kids. Or you can offer to teach a young teen. There are many girls who would love to learn how to bake cakes, photograph children, etc. and would be willing to watch your children in exchange for your investing in them.
Get to Know any Retired Women in Your Neighborhood
My daughter and her husband who live in Florida had a wonderful (if nosey) retired neighbor. She would help out in a pinch and occasionally would allow my daughter to go grocery shopping without the kids.
Organize a Playgroup
Not your typical playgroup, but one with 4 families where 2 of the moms stay to watch the group and the other 2 moms can have "alone" time close by. This may work well if you are all from the neighborhood and meet at a neighborhood park. Set the ground rules for both participation to insure everyone does their part and how any children's issues will be handled and hold everyone to them.
Don't Forget About Child Services Offered at IKEA, Gyms and Elsewhere
If you plan it right, you can exercise or shop without distractions by using services offered at certain retail places or gyms. These are typically offered at inexpensive rates or even free.
—–
The constant, heavy workload we call parenting can take a toll on one's perspective. Don't let yourself get discouraged. With a bit of planning you can find time to be restored and rejuvenated so you can return to the JOY of parenting.