According to WebMD, 70% of children have trouble falling asleep. So then if you are facing nightly bedtime battles you are with the majority of parents. I may be wrong, but I bet knowing you are in the majority is no consolation. Most likely you just want your child to sleep without the nightly war. You want to sleep without interruptions. So what is a parent to do?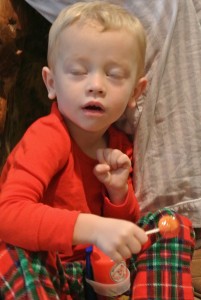 Many parents are turning to medications, supplements or over the counter solutions including melatonin and magnesium, as well as devices such as weighted blankets, noise machines, even aromatherapy using calming scents such as lavender.
While some of these methods work, experts are worried that the issues behind the sleep problem are not being addressed. Others are concerned that the child will become dependent on the medications and supplements or devices possibly causing issues of dependency.
Here Is Advice From Experts
According to WebMD parents with children having trouble sleeping should take a look at the following:
Is You Child Overscheduled?
A lack of down time and rest periods as well as free play may be causing your child's mind to be overactive and difficult to slow down enough to sleep. Experts suggest you limit the number of activities your child participates in.
Caffeine
Some parents freely give their children caffeine, even after supper. This typically puts a burden on a child's body to rest enough to go to sleep. But other parents inadvertently give their child caffeine through coffee ice cream, some medications and non soda drinks such as icetea. Parents should also check for guarana an herbal stimulant in a child's protein bar.
Nightmares
Some nightmares are harmless, but some cause a child to wake and make it difficult to sleep. In such cases parents may need to provide comfort and tuck a child back into bed.
A Hidden Health Concern
If parents have taken several methods to fix their child's sleep issues and they are not seeing results WebMD suggests that you consult a physician to make sure there is not a health concern that is causing sleep issues.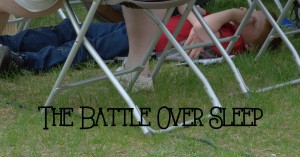 Experts also suggest parents do the following to help their child fall asleep:
Make Sure Your Child is Involved in Extended Physical Activity Every Day
Have Your Child Eat Right, Healthy Children Who Are Not Overweight Sleep Better
If Your Child Suffers From Worries and Anxieties, Try to Address These – pray with your child, outlining the coming day, giving your child strategies for working through the fears they may have coming up, etc. I might add read Scriptures, especially passages that give peace and comfort.
Keep the Same Sleep Schedule 7 Days a Week
Keep a Daily Evening Ritual or Routine – you may want to include a warm bath, soft music, reading a book, a time to cuddle and debrief the day, etc. If needed get an alarm clock to let you know when this routine needs to begin.
Have a Physical and Mental Wind Down period of 2 Hours – no screens, no noisy or action toys, no physical exertion such as wrestling, no use of natural lights, etc.
Lower the Bedroom Temperature to 65 F
But what if your child calls out to you multiple times from his bedroom causing frustration and issues at bedtime? Here is advice from Connie Schnoes, director of National Behavioral Health Dissemination at the Boys Town Center for Behavioral Health in Boys Town, Neb. She recommends the use of a Bedtime Pass for children who battle for hours at bedtime, but then are able to go to go to sleep on their own. She claims wonderful results for parents who really implement and follow through. The Bedtime Pass is an object such as an index card or 5×7 cardboard piece. She recommends parents and the child slip it under the child's pillow. Then parents should explain to their child that they can call out to a parent once a night to answer a question or help with a need. But then the pass is surrendered.  Without the pass, they are done for the night and parents will not respond or children will be given a consequence for calling out without the pass. She claims this gives child a sense of control to be able to call out once. And as a child matures they will not use the pass each night, preferring to "save" it for a real emergency.
The lack of sleep in your child can cause a variety of issues, including lower school grades, more trouble being verbally expressive and more. The effort you give in fulfilling the expert recommendations will be rewarded with more sleep for your child and for you! Roll up those pajama sleeves, and get that kid to bed by following the experts. Good night and happy sleeping.
Join the conversation. Have you successfully dealt with this issue? Have a question or observation? Share with us below.
Mark is a devoted Christ follower. He is husband to Ellen, father to a son and three daughters, and grandfather to 9. He holds a Masters of Education in school leadership and has been a teacher and school principal. He has served on Church staffs working with parents and children. His ministry spans over 30 years.
Latest posts by Mark Strohm (see all)