Do you secretly wonder if your parenting abilities are stacking up? When you look over the fence to see the breathtaking, pinterest inspired birthday party do you feel inferior? When your nephew wows everyone at Thanksgiving with his violin while your kids are falling off their chairs do you wonder about your parental adequacy? After working with families for over 30 years, I have noticed that parents are often looking at the wrong measurements.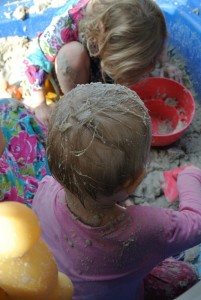 Don't fret or worry. Junior may not get the most creative birthday party or be an expert in anything, but he may still have great parents. "What does it take to be a great parent" you ask? If you are wondering how you stack up as a parent then here are three questions to ask yourself which should shed light on what really matters. So read below to see if you are a great, good, or need to improve parent.
Question #1 Do you accept responsibility and ask for forgiveness when you do something wrong?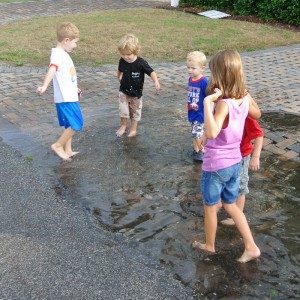 Poor Parent – No. Blames others for mistakes. Refuses to ask for forgiveness or make things right. Rarely accepts responsibility for own actions.
Good Parent – Maybe. Shows sorrow. May express concern and wish they made a different choice. Occasionally asks for forgiveness.
Great Parent – Yes. Accepts responsibility and asks both God and man to forgive him. Makes restitution when needed.
Repentance is an act of humility. Scripture is clear that God resists pride and gives grace to the humble. Great parents will be humble before God and man and especially our families. God is not looking for parents who never make a mistake but who repent and make restitution.
Question #2 Do you love and serve your spouse?
Poor Parent – No. Take spouse for granted. Does not say "I love you." Fails to speak positively about them. Fails to serve them.
Good Parent – Maybe. Makes some effort to love spouse, including saying "I love you." Thinks of their spouse on special occasions. Gives spouse attention when convenient.
Great Parent – Yes. Is attentive to spouse. Holds their spouse above self and works at loving and serving spouse according to I Corinthians 13.
Research is clear that children thrive in a two parent family when spouses love and care for each other.
Question #3 Do you respect and cherish your child?
Poor Parent – No. Makes sure child knows his place. Not afraid of using superior physical strength or verbal strength to control their child. Believes the child is lucky to have the parent. Intuitively knows what is best for child.
Good Parent – Maybe. Shows child affection. Sees child as important. Wants child to be happy and grow and find their identity in the family. Wants child to be good and acceptable.
Great Parent – Yes. Understands child is a miraculous creation by God. Knows they are raising a future adult who is uniquely created by God and desires to be used by God to help child fulfill the calling placed on his life. Desires child to be godly. Knows that they have been shown love by God and in obedience to God shows sacrificial love to their child even when it is hard and does not feel good.
Respect and love is foundational to any relationship as it is in the parent – child relationship. Contrary to what some believe, parenting does not involve the parent being a superior individual who needs to teach his children to obey instantly and without question. Instead a parent needs to understand that they are in leadership because God has gifted them with a child and allowed the parent to go through experiences and hopefully gain knowledge to help with this journey. This should sober us and bring us to humility, not arrogance. Even if you don't realize it yet, you are actually on the same life journey as your child, just a few years ahead. You are no better and no worse. We are all journeymen – both "employed" by God the Father, so respect your child as the wonderful creation of God and one who you are privileged to help on his journey.
—–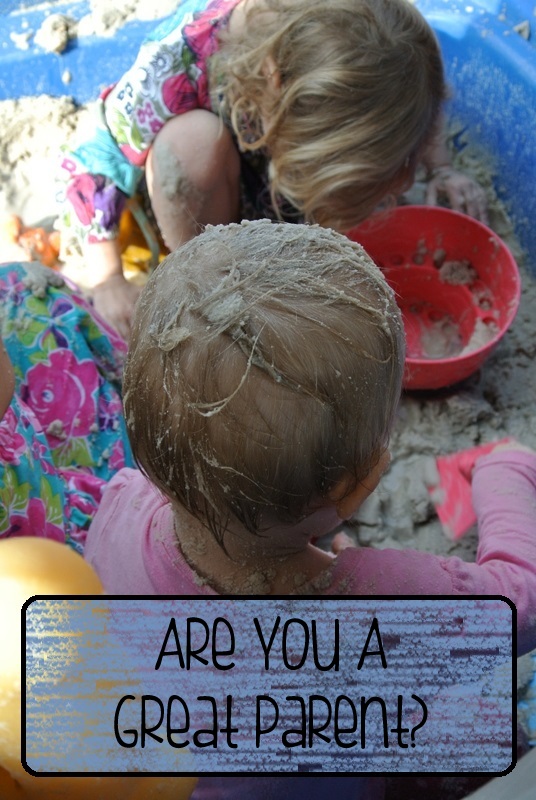 Many of the Great parents I know don't even know they are great. They mistakenly thought they had to be perfect. They may look "normal" going about their business without much fanfare, but day in and day out they are humble, work at loving their spouse and child and are making a huge difference serving God as a great parent!
If that is you – I salute you! If not, ask God to continue to shape and mold your life!
Parents, you are fulfilling a wonderful call from God. May God give you His peace and grace in that journey!
Mark Strohm
Mark is a devoted Christ follower. He is husband to Ellen, father to a son and three daughters, and grandfather to 9. He holds a Masters of Education in school leadership and has been a teacher and school principal. He has served on Church staffs working with parents and children. His ministry spans over 30 years.
Latest posts by Mark Strohm (see all)