As a children's minister, elementary school teacher and school administrator for 30 years, I loved special, fun days. I love costumes. I have dressed up for spirit days, for reading incentives (yes, even dressing up as Junie B. Jones) and more.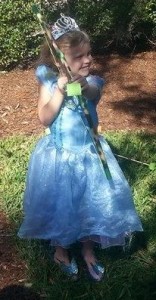 I also love a party. I love when children are excited and having a great time. So from my personal perspective, Halloween has so much going for it. Fun and anticipation, kids dressing up in adorable costumes, parents spending time with their kids, candy everywhere – what is not to like about this great party? But, try as I may, I just can't get myself to like this holliday. Honestly, I have tried. I read and thought through some articles on Focus on the Family and other Christian parenting sites. I read the articles by oddly dressed Youth Ministers telling me how Christians have to be relevant and should take the good of Halloween and if some of this holiday offends you, then leave out the bad. (If it offends me – not if it is offensive to God?) But in the end all their arguments could not drowned out the Scriptures that just keep coming back to my mind.
Call me old fashioned.
Call me irrelevant.
Call me a party pooper.
Call me whatever, but I just can't get myself to like Halloween.
Here are several Scriptures that won't go away (and yes, I took these pictures):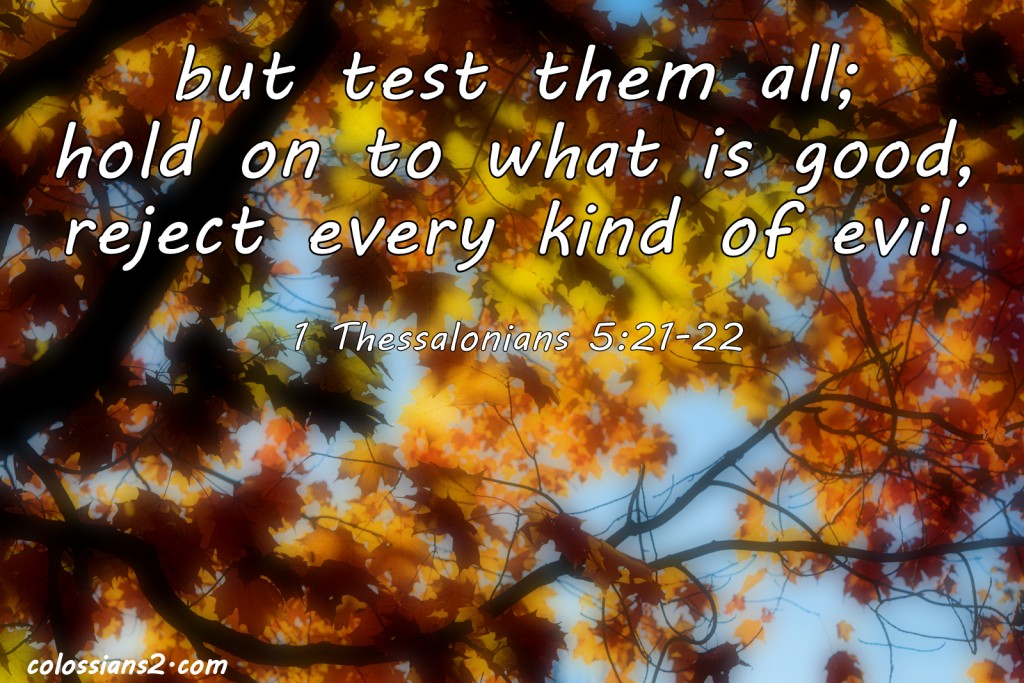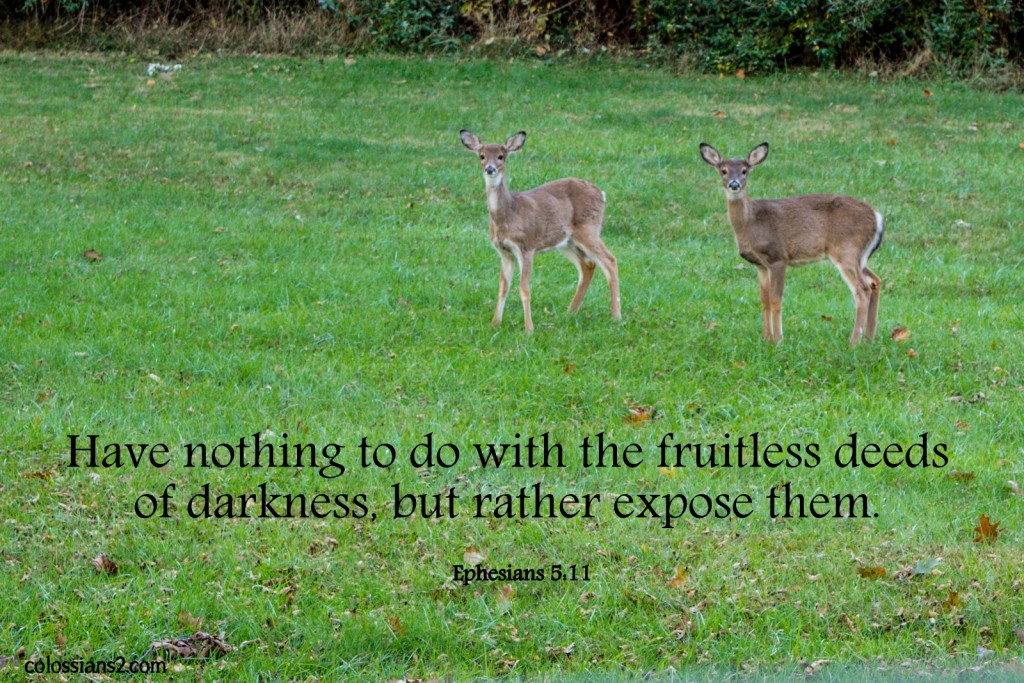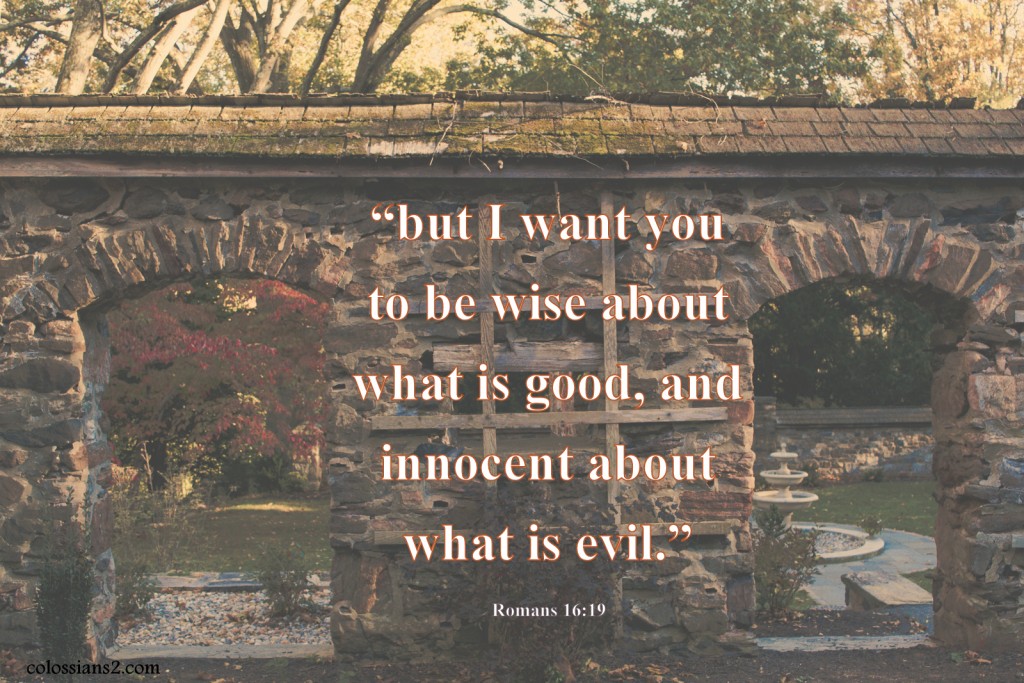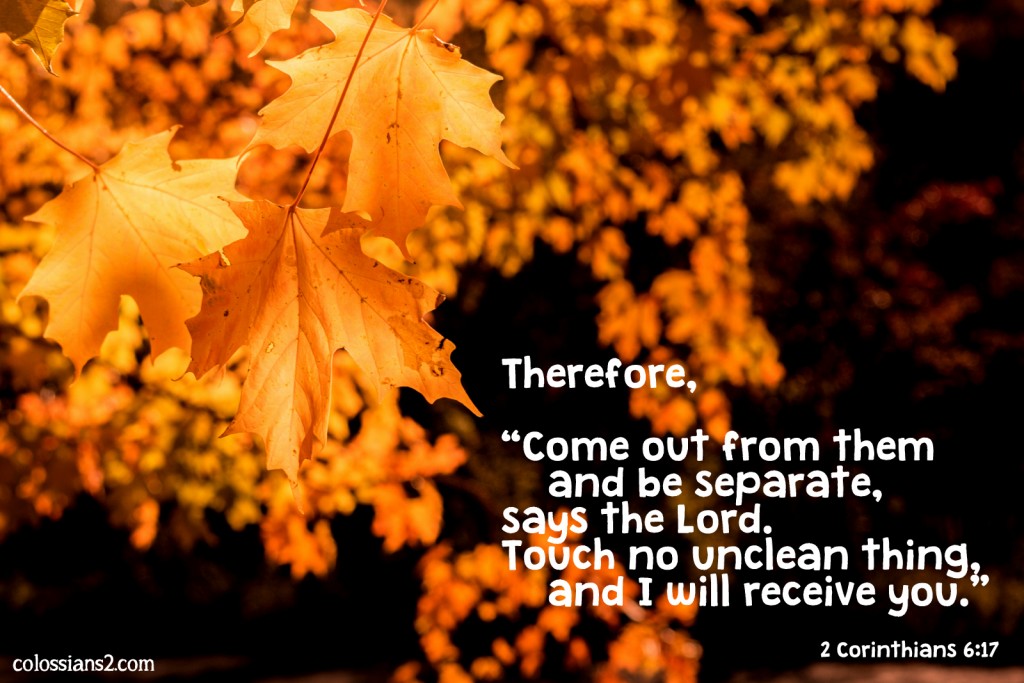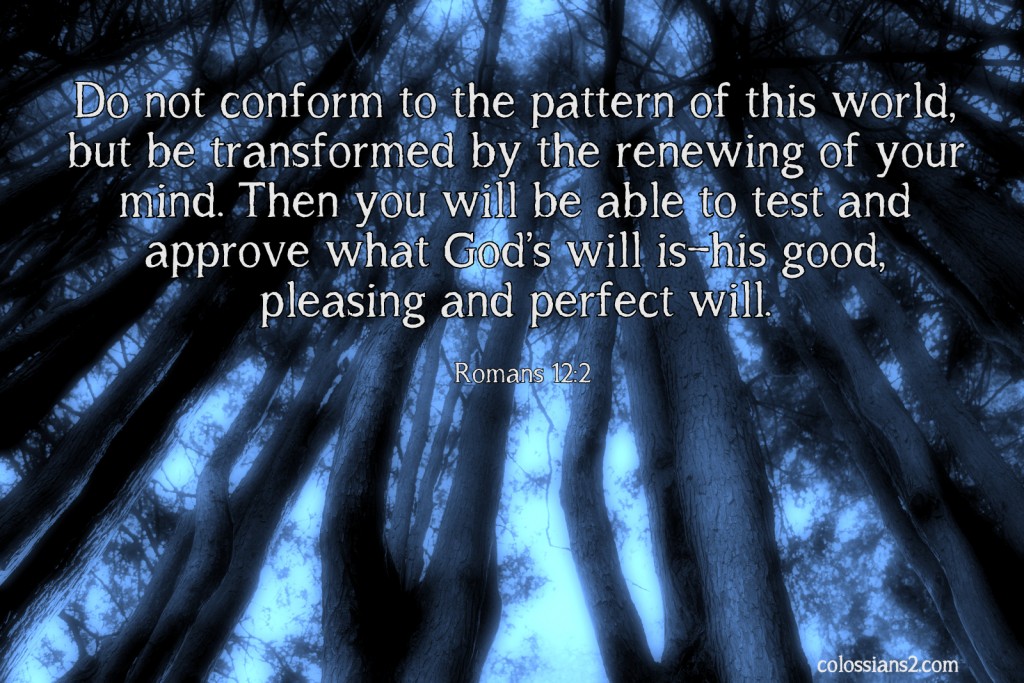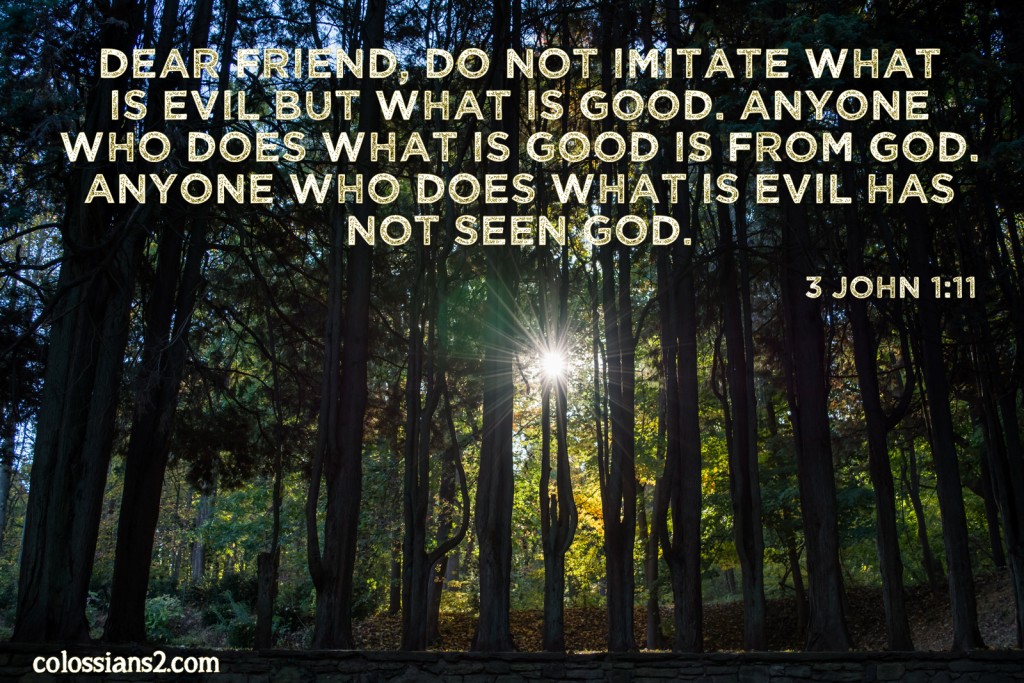 Call me the Halloween Scrooge, but I am glad that when my kids were trick or treat age we had wonderful Church alternatives. Then on Halloween our kids would help us hand out candy to the neighbors. This worked out fine because we did not want our kids to have too much candy anyways.
I feel for Christian parents with little ones. What a crazy mixed message we send our children where one month we are celebrating evil with a wink, but the next month give thanks to God for His provisions, and a month after that honor Christ's Birth. So confusing.
I pray parents of today can find great "Summer's End," "Fall" or "Harvest Time" alternatives and creatively deal with this day which is celebrated by dressing up as vampires, monsters, ghosts, skeletons, witches, and devils. The barrage of gross and occult laden Horror Films with non-stop ads along with dozens of Haunted Houses blurs the lines and confuses our children. Is Scripture true when God says these things are evil or are they just fun pretend stories, like The Tale of Peter Rabbit? Is there a way to redeem this holiday? Perhaps by doing a week long family devotions on Scriptures that distinguish between Darkness and Light and decide what you will partake in during this season? Did I mention how confusing this is for kids?
What do you think? Let me know below.
May God's grace and peace be with you,
Mark Strohm
Mark is a devoted Christ follower. He is husband to Ellen, father to a son and three daughters, and grandfather to 9. He holds a Masters of Education in school leadership and has been a teacher and school principal. He has served on Church staffs working with parents and children. His ministry spans over 30 years.
Latest posts by Mark Strohm (see all)