Proverbs Chapter 22: verse 6 advises us, "Train up a child in the way he should go and when he is older he will not depart from it."
We train up our children in the same way that we would train up any young sapling by firstly ensuring that they are firmly rooted in soil that is best suited for their optimal growth.
Scriptural soil which is prepared for your child.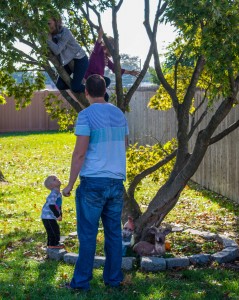 Soil from which they will take their strength during their formative years. All saplings will grow if fed and watered sufficiently but unless they are firmly rooted they will not be able to weather the inevitable storms of life and may be toppled.
Our children just like saplings are not all the same and each will seek out their own preferred root system and will have different soil needs to become firmly rooted and stable. Some sapling roots will quickly burrow deep into the rich "meaty" soil, others may resist the deep soil at first and spread their roots wider into the shallow soil, but still gain nutrition and strength from the soil. As parents we may desire to direct a child's root growth during these early years but there are limits to how much of our own preference we can force upon our children.
Notice that the Proverb says "in the way he should go," not in the way that we might prefer him to go. When a sapling's root encounters an obstacle such as a stone or boulder, it is only temporarily forced to change direction before it ultimately returns to its original and preferred course. Likewise each child will have their own preferences and any attempt by a parent to force those roots to change direction will only weaken and endanger the child's spiritual growth and leave him vulnerable to adversities later in life.
Is it not better to allow the child to put down their roots in their own time and in their own direction and in a way that secures them firmly in the fertile Scriptural soil that we the parents have prayerfully prepared to teach them?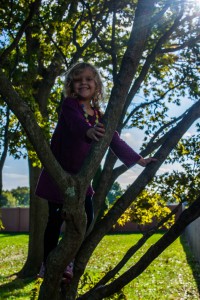 When we provide the soil, that is present the Scriptures, for our children in which to firmly sink their roots and anchor themselves, we have to be flexible, open to God's leading and wise. It is important that the soil not be too hard, too compacted, nor too loose and overly tilled. It is essential that we be sensitive to our child's personal needs, abilities and preferences so their roots can thrive.
Encouraging a child to read the Scriptures chapter and verse may be the right approach for an older child that prefers deep soil and favors the deeper things in Scripture, but will that be nourishing to a younger child who doesn't understand the deeper truths? Most likely not. That child needs his soil turned over and broken up in order to understand and absorb the Scripture's messages and principles. Younger children typically have neither the desire nor the ability to appreciate the deeper truths but so long as their roots are allowed to spread wider in his or her own preferred "shallower" soil they too will fed and be able to withstand adversity. (Jeremiah Chapter 17 verse 8)
So how do we as parents help to root children successfully in Scriptural soil?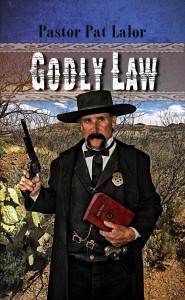 One way is by providing a variety of suitable nourishing soils for them to choose from. This is where a parent can utilize Bible based devotions and devotional helps. That is why I have written the Godly Law series of Christian learning aids. Godly Law follows the Western frontier adventures of Sheriff Godly, a former outlaw turned self-appointed Sheriff and minister who using his gains he establishes the town of Redemption. In Redemption like minded folk can come and live under his protection and spiritual direction. Each chapter is a separate tale that mimics a Biblical story set in the wild-west era. Here Sheriff Godly uses scriptural references and principles to resolve matters, showing readers that God's Word has the ability to be applied to any situation and in any time period. Parents are free to use the devotion alone or to springboard off of the devotion and read the corresponding Scriptures and discuss Scriptural truths.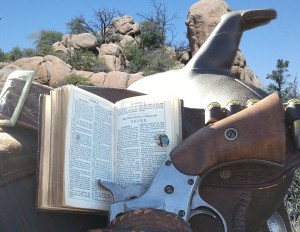 Reading these stories together as a family allows your youngsters to acquire a taste for Bible based material whilst at the same time bonding and having fun as a family. Together you can then determine just how deep into the Scriptures you prefer to delve. Discussions and further Scripture reading help you expand on the passages so you can be certain that your child has understood the Christian principles.
Keeping it fun, has always been my approach to learning. Devotions can and should be enjoyed.
~~~~~
Wooden Star, author Pat Lalor's first novel was so well received that led to his second novel The Kill Shot which was equally as popular. Then having discovered a previously untapped talent Pat asked himself how he could best put this God given gift to good use.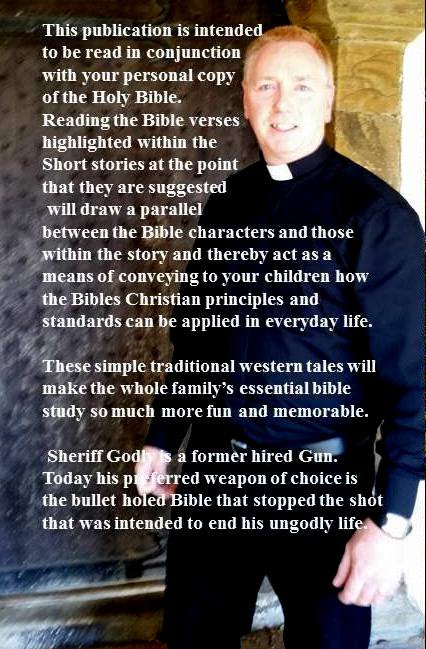 Recognizing that keeping our youngsters engaged and partaking in God's word is no easy task these days with so many more appetizing distractions laid out before them by the devil, Pat decided to offer youngsters something a little more flavorsome as a bridge to get them into the Holy Scripture. That is why Godly law came to fruition. (1st Corinthians Chapter 9 verse 22)
The first of the four books in this series was published this year and the others are ready to be rolled out over the next few years. The next book in the series,  is due to be released late in March 2016. Available in paperback or as an e-book your child can again express another of their personal preferences for traditional paper or modern technology, either of which is acceptable for learning about Gods word.
Additionally Pat has recently converted all of his books into several digital braille formats and have made them available to download free of charge for all blind and visually impaired persons.
For special offers and new release news, please head on over to Pastor Pat Lalor's facebook page for more information – click here: Pastor Pat Lalor on Facebook
Being a British born Christian raised on a regular diet of scripture and TV Westerns I naturally grew up to be a wannabe cowboy.That cowboy fascination, or obsession as my wife calls it, recently manifested itself in written form upon my return from a vacation to Tombstone, where I was inspired to write my first family friendly Western novel.
Latest posts by Pat Lalor (see all)