Some days it is hard. Very hard.
As a parent of 4 and someone who worked in Christian organizations it was easy to find myself buried in an avalanche of "have to's" and "emergencies." On the parenting front I wanted to set goals and have objectives to keep the greater purpose and long term outlook in the front of my thinking so I could love, teach and respond to my children with those goals in mind.
But somehow having to survive always took precedence! Maybe a better way to put that – the "Survival Lion" would outrun, crush and eat the "Goals Antilope."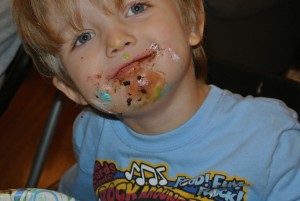 As I said, some days it is hard. Very hard.
But when I would put my children to bed I had a mental exercise I would go through. After telling them I loved them, tucking them in and kissing them I would just look at them. They always looked so young and innocent when they were in their pajamas, head on the pillow and eyes closed. Beside entertaining a fairy tale of them actually acting this innocent during the day, I would also imagine them as adults. Who would they become? What careers would they pursue?
Raising kids is a messy business. No parent is perfect. And kids are anything  but perfect.
Just think about their bodies. What is up with diaper rash? And you finally get them out of diapers all so you can clean them up when they did not make it to the bathroom. I guess that is not so bad immediately after they are out of diapers but have you stared at your 7 year old and said "How many years have to been doing this and you forgot to go pee?" And of course you do not have extra clothes along when they are that age. Then the snotty noses come. Am I the only one who wonders why a family can go through two boxes of tissues in a day?
I can't even talk about vomit! Cuts, bruises, dirt, food all over themselves. And keeping those little bodies clothed is yet another issue. Let's not talk about bodies anymore.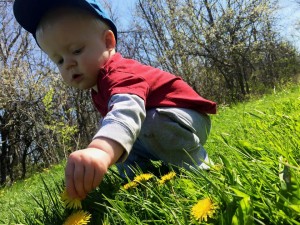 Kids are demanding of your time. They take real time. Loads of time. Not that multi-tasking type of time either. Straight out, do nothing but tend to kids time. Time you could be reading or watching fun TV shows or pursuing another interest. But instead you are preparing food, doing laundry, cleaning up messes which by the way always seem to be made by the dreaded "no one." As the years go on you find yourself setting the Guinness Book of Records for how many events one family can attend in a single week. Events with different names, but mostly they seem all alike. They may be called "Soccer Practice," "Boy Scouts," "Awannas," "Dance," or "Band," but mostly it is a bunch of kids running in circles pretending to do something. But you have to be there. And did I mention homework? Or better called "parent/kid bonding through shared torture time."
So while you are standing over your child's bed, looking at that sweet innocent child who just ruined your whole day, or more like your last decade, think about this. They are a beautiful creation of God. His workmanship. Created in His image. For His purpose. Not when they grow up, but now.
So here is a bit of a challenge. Throw away the burden you feel in the long term goals, which are likely your desires, not your child's and often not God's. Allow the moment to dominate as it must. Recognize and ask God to give you joy in being present with your child.
Then set this as a practice: Pray over them and ask God to help you treat them as you would any other adult. With kindness, deference, respect and an appreciation for who they are. By teaching and explaining life as respectful and politely as you would another adult. Just treat them like the person they are and the adult they will be. Love them knowing that one day you will say goodby to the child and will place his or her adult hand in another's on that wonderful wedding day. Raise them to be godly men and women. Then they will be a great spouse, and parent to your grandchildren.
And on your way out of their bedroom, give them an extra kiss. With a smile and a joy in your heart, let them sleep in the peace and wonder we call childhood. Oh, and watch you don't step on a barbie or lego on the way out. That would ruin your perfect moment.
Thanks for being who you are and desiring the best for your kids! You can do it!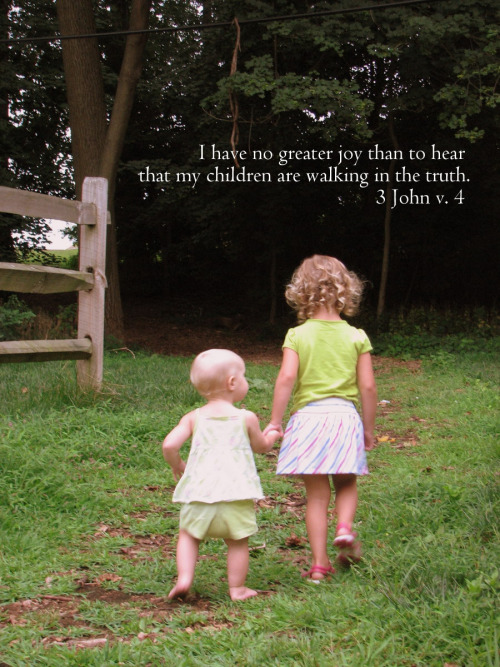 Mark is a devoted Christ follower. He is husband to Ellen, father to a son and three daughters, and grandfather to 9. He holds a Masters of Education in school leadership and has been a teacher and school principal. He has served on Church staffs working with parents and children. His ministry spans over 30 years.
Latest posts by Mark Strohm (see all)