If parents could just change this one area of their relationship with their child, they would win the hearts of their sons and daughters.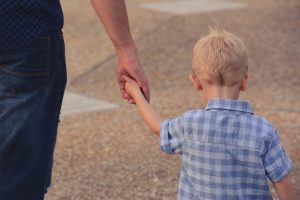 Parenting is hard. In my crazy head I imagine parenting is like being one of those chain saw artists. You have a crude log that you have to saw away and end up with a beautiful carving. But if I tried it I would end up with sawdust. Some times parenting feels like we are tasked with using a chainsaw to produce a beautiful piece of art. Parenting is not easy. Rather it seems nearly impossible to completely get it right. So here is a simple way to help you on your parenting journey.
Call it a parent hack. A trick. A magic bullet. Call it what you want. But honestly, for many parents this one change will help stop fights, create a calmer home and get you and your child on the same side.
So what is this change?
Focus. Your focus and actions need to consequently be in the right place. Where does your focus need to be?
On Helping your child change
Not on What needs to change
Of course you need to focus on the positives and expressing your love. But I have found that all of that positive encouragement and love can be washed away by focusing on what your child is not.
If you discipline because your child "is not" doing what you want them to do, your child will get bitter and pull away. The focus is on what you want. But focus on how to help your child and the focus in on your child. I am not saying to focus on giving your child pleasures, but on how to help them do what is right. If you do your child will respect you. Even when you have to discipline and correct them.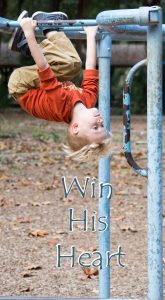 I know some parents who basically do not believe Hebrews 12:11 "No discipline seems pleasant at the time, but painful. Later on, however, it produces a harvest of righteousness and peace for those who have been trained by it." (NIV)
The reason those parents do not see the harvest of righteousness later on is because they had the wrong focus.
Yep, it really is that simple. From now on, instead of focusing on what your child is doing wrong or not doing, begin to focus on how to help them. With love and grace, teach, coach, re-teach and warn, then discipline in love all to help your child make needed changes in his or her life. Keep the focus on "I want to help you!" "Let's work together and get this done!"
Seriously, if you stop the focus on what is not happening or what your child "is not" and instead take that energy and focus on how to help him, you will calm yourself down and stop being irritated and angry.
Keep this in mind: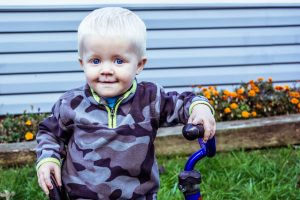 God gives us 12 to 14 years of direct control over our children, then if we succeeded in the first 14 years we get another 10 years or so of very powerful influence. So from birth to 24, we get to help teach, encourage, shape and mold our child. So relax. Stop focusing on what your child is not. Begin to focus on using those 24 years of influence to help her be the person God desires her to be!
If you would like more information on following 4 steps to helping disciple your child in a loving and grace filled way, check out the 4 steps I outline:
Teach
Coach
Re-teach and Warn
Discipline in Love, Go back to step #3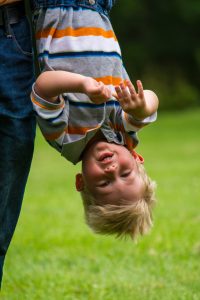 You can download the book completely free by visiting here: http://colossians2.com/free-loving-limits-book/
As a grandparent, I see children in a different light. So many children really want the approval of their parents. And they really, really want to know that Mom and Dad care and love them. Children know they need to change. They desperately want you to help them to change, not to point out over and over what they are not.
Change your focus and win your child's heart!
Mark is a devoted Christ follower. He is husband to Ellen, father to a son and three daughters, and grandfather to 9. He holds a Masters of Education in school leadership and has been a teacher and school principal. He has served on Church staffs working with parents and children. His ministry spans over 30 years.
Latest posts by Mark Strohm (see all)