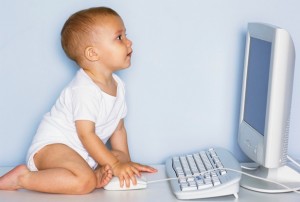 I just read a major family ministries "hint" on how to keep your child safe online. Their hint – keep the family computer in a common area. What? That may have worked 5 years ago, but today's changing technology landscape has brought new challenges demanding new strategies for parents living in 2012!
iPods, iPhones, iPad, Android Tablets, mp3 Players, Video Players, Smart Phones, Texting, BBMessaging, Picture Messaging, Phone Posting to Social Media, Gaming Systems, DVD and Blu Ray Players with Internet Access, Kindle Fire, etc. – all ways your child can both communicate and gain access to media and materials without your knowledge.
With an explosion of technology devices that connect to the internet the old strategies that focused on computer based safety are leaving a new generation of tech savvy young people venerable to inappropriate, crude and hurtful content and communications. How can parents help their child avoid trouble in a world that offers our children dozens of ways to connect? Here are five key steps you can use to keep your children from troubles.
Step #1 – Spend most of your time and most of your efforts on developing a good personal relationship with your child.
Research has continued to reveal that children who have good relationships with their parents are less vulnerable to predators and are able to weather hurtful, personal attacks better than those who do not. Time with your child is important. But you also need to invest great effort in sharing your faith, getting to know your child's strength, weaknesses and fears. Learn who their friends are and help them have healthy relationships with others. Make sure you:
–          Love your child
–          Become your child's primary teacher
–          Teach them to be wise to the ways of the world
–          Openly discuss temptations and struggles
Step #2 – Set up a contract that clearly establishes technology as a privilege.
– Don't just lecture, but train and give clear expectations in the form of rules/guidelines for each new device. How much time is appropriate? What activities are acceptable? What actions are inappropriate? If your child fails to follow your rules be ready to take action including a time out from the use of technology, restitution if necessary and a path to earn back the technology through exhibiting responsibility. Visit http://colossians2.com/cyber/resources/ for more information.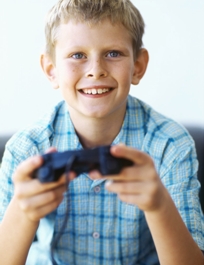 Step #3 – Set up OpenDNS on your home router. If you have cable, fiberoptic internet service or any service provided through a router you can visit http://www.opendns.com/ for more information. This service is free for your home and comes in an "automatic package" and a version that allows you to choose your own settings. While OpenDNS tends to add new inappropriate internet sites and blogs after a process that takes some time, they still block much inappropriate material and work with all internet devices including the new DVD and BluRay internet connected players.
Step #4 – Use tracking or monitoring software for your child's devices. Tracking and monitoring software is very effective for alerting you to inappropriate activities. Parents should not rely on the software alone to block all inappropriate material since the internet changes so rapidly. These services are a great help! I recommend the following:
iOS including iPod Touch, iPhone, iPad – Safe Eyes (click on the banner to the right for more info on Safe Eyes.)
Computers both Mac and Windows  – Safe Eyes
Android Devices (including Amazon Kindle Fire) – X3 Watch
Smart Phones – Use your carrier to track usage and internet sites visited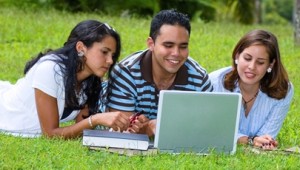 Step #5 – Communicate with those who are responsible for your children – school, youth group, parents of friends, babysitters, etc… Do not assume your school, church or family friends know how to protect your child. Ask, Ask, Ask. Does the camp or retreat center have guidelines in place? Are there clear expectations for behavior? What are the rules regarding pictures or videos taken via phone? Are children allowed to share personal information on school teams and competitions? Find out and be ready to be part of the solution.
Don't Despair
The dizzying array of technology is very exciting and also confusing.  Parents should not be intimidated or feel that all control and influence is surrendered if you allow your child to use internet connected devices. Wise parents will strike a balance between monitoring and trust. As your child demonstrates understanding of and respect for your guidelines and standards, they can enjoy the freedom to use the devices within the safe zone you establish.
For more information on keeping your child safe visit http://CyberSafetySeminar.com