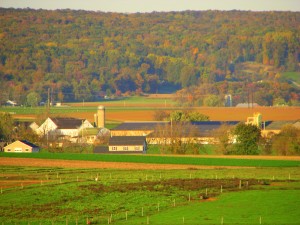 1 Timothy 6:6: But godliness with contentment is great gain.
Let me wish each of you a very happy New Year!
As I look back on 2011 I am not sure I would want to relive this year. My wife and I estimate that I was sick for roughly half of 2011. As the year marched on I succumbed to whining and would often state "I am sick of being sick and I am tired of being tired!" This fall after 6 days in the hospital I was finally diagnosed with a non-cancerous tumor which resides inside my head and causes multiple hormone imbalances resulting in fatigue and inability to fight infection.
Even before I landed in the hospital God began a work in my heart. My desire grew to learn to be content. I figured if Paul, the man who was whipped, beaten, shipwrecked and put in prison was proclaiming that he had learned to be content, then I should learn this important state of mind as well. But I had one major problem. I had definite opinions on how I thought life "ought to be." My "ought to be" state of mind caused me to focus on what was not meeting my expectations rather than the blessings God was giving me.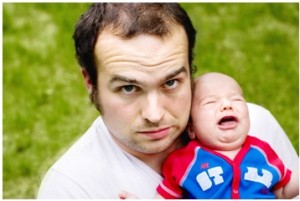 A prime example would stare me in the face every fall. I grew up in Connecticut where there are many, many Maple trees. Fall brought spectacular brilliant reds and bright orange colors. As an adult I lived in Virginia, Illinois and now here in Pennsylvania. In my mind, a Connecticut fall was the way it "ought to be." But in Virginia, Illinois and Pennsylvania the trees are not as bright and lacked the brilliant reds and oranges. Instead, Pennsylvania Fall brings a mellower yellow, brown and tan display. For most of my adult life I have been disappointed every fall. This Fall I drove over an hour, twice each week to teach a class at Lancaster Bible College. While on my long drives I realized that my disappointment has prevented me from enjoying a different, but still very beautiful Fall.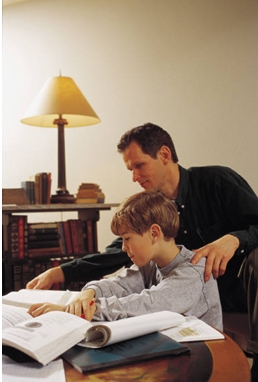 I know I am not the only person who suffers from the way it "ought to be" problem. I hear parent after parent express hopes and dreams for their children. Hopes for intelligence, physical abilities, accomplishments, good looks, etc… Parents think they know how their child "ought to be." But rarely do our children turn out the way we think they "ought to be." Just as I missed the unique beauty of each fall season, many parents focus on their child's "ought to be," thus missing the exceptional qualities in their child.
From one struggling "ought to be" individual to another, let me encourage you to lay down your own expectations and dreams for your child this year. I encourage you to lay down all of your "ought to be" dreams while seeking God in prayer. Confess how you want things to be and then ask God to show you what is really important and what He wants for you and for your child.
I am not saying you should give up teaching your child about self discipline, high standards or expecting them to work hard! Instead, I am encouraging you to make sure your efforts are in line with God's desires, God's standards and not a result of your own "ought to be" expectations. Once the "ought to be" is removed, I pray you will learn to enjoy each of your children – just the way God made them!
Mark Strohm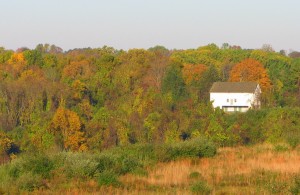 Philippians 4: 10-14
"I rejoiced greatly in the Lord that at last you renewed your concern for me. Indeed, you were concerned, but you had no opportunity to show it.  I am not saying this because I am in need, for I have learned to be content whatever the circumstances.  I know what it is to be in need, and I know what it is to have plenty. I have learned the secret of being content in any and every situation, whether well fed or hungry, whether living in plenty or in want.  I can do all this through him who gives me strength. Yet it was good of you to share in my troubles."