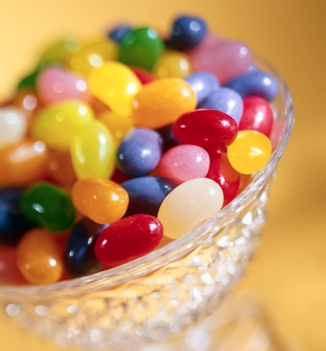 Proverbs 3: 5-6
Trust in the LORD with all your heart
and lean not on your own understanding;
in all your ways submit to him,
and he will make your paths straight.
It is my extreme pleasure to be the Nursery School and Day Care Director for my church.  We have been short handed, so I also have the pleasure of being in the classroom more often. Over the last few weeks, I have enjoyed getting to know the students and families, and one student named Canton* in particular. Due to many difficult life experiences, Canton does not take disappointment very well.  When disappointment presents itself, Canton withdraws to a corner, flops down and pouts.
In the last week there were three occasions when Canton was disappointed.  First, Canton wanted to participate in a fun event in which three children are chosen each day and the others must wait for another day. The second disappointment was being told he would get the job of cleaning the lunch table, only to find the job had been promised to another child. The last incident was when I noticed Canton pick up a jelly bean from the floor and slip it into his pocket. When I asked what he had in his pocket he willingly gave me the jelly bean, but ran and hid, filled with sorrow over his loss.
In each situation I asked him a direct question, "Do you trust me?" Because I know Canton's background is filled with hurt and rejection I have a deep desire for him to have good, rewarding experiences. In order for me to help him, he must trust me. What broke my heart each time was that Canton found it difficult to trust me. I thought, "If he only knew my heart! I want what is best for him. I don't want to crush him or do something unfair. I really, really want to help this boy, but he won't let me."
In the first instance, Canton was chosen to participate in the fun event the next day. When I accidentally promised he could wash the table I found a "new" job for him to do, sweeping the floor. The day he found the old jelly bean on the floor and hid it in his pocket, his entire class received a jelly bean when they finished their snack, so by trading in the dirty, old jelly bean Canton was able to get the jelly bean of his choice instead!
This week while waiting for our Easter service to begin, I was praying quietly, preparing my heart. I confessed to the Lord some painful situations and fears I have been having lately. I was fearful that God would not answer my prayers in the way I was hoping or in my timing. I wondered if I needed to take action to make sure these issues were resolved my way.
My exact words to Canton rang in my heart, "Do you trust me?" I was instantly thinking of little 5 year old Canton sitting in the corner pouting because things did not turn out the way he wanted. Yet, if that little 5 year old knew what I knew, he would be assured that things were going to turn out just fine. He only lacked trust.
Our heavenly Father wants to bring blessings and treasures to me too, but all too often I throw myself into the corner because I was asked to give up my dirty jelly bean, not realizing that if I would just trust God I would get my choice of jelly beans.
Lord, help me to trust you, you love and care for me and for my children far more than I can imagine!
Jeremiah 29:11 "For I know the plans I have for you," declares the LORD, "plans to prosper you and not to harm you, plans to give you hope and a future."
*Canton is not his real name